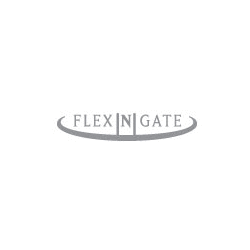 Weld Robot Technician / Electromechanical Apprentice
Sorry, this job has expired.
Grand Rapids, MI
Job LocationsUS-MI-Grand Rapids
Posted Date8 months ago(12/3/2020 8:26 AM)
ID2020-6357# of Openings2CategoryMaintenanceCompanyVentra Grand Rapids 29, LLC
Overview
Flex-N-Gate is a leading manufacturer and supplier of components for the automotive industry, recently ranked 10th of the 150 Top North American Suppliers in Automotive News. A growing and vital company, Flex-N-Gate provides a great opportunity for hard-working and skilled individuals.
Scope of the Position
The Weld Technician is in charge of running welding processes to ensure the integrity and quality of products, always seeking to optimize resources and continuously improve welding operations. Primary focus is Set up, changeover and troubleshooting robotic welders.
Responsibilities
Create, modify and maintain Welding Applications using Panasonic, Fanuc, ABB & Nachi Robotic Welding
Create, modify and maintain PLC AB & Omron backups for welding equipment
Modify Weld Schedules/ Setup Parameters for MIG, Spot & Projection Welding Applications
Modify Weld Fixtures Setup to improve or correct welds/ components position as per drawing specifications
Create & maintain Weld Schedules, Setup/ Changeover and Operator Instructions
Create and maintain Poke Yoke Systems in Welding Area
Support Production & Maintenance to troubleshoot and repair the Welding Equipment
Identify & Implement Continuous Improvement Projects for increasing Plant Efficiency and Cost Reductions
Participate in 8D Discipline Report to implement Process or Product Corrective and/or Preventive Actions
Create and update Welding PFMEA for various products
Participate in new welding equipment selection and suggest new welding equipment
Analyze and make proposals for improvements to the performance indicators that apply to the welding process
Validate and maintain records of welding control parameters
Assist in training and methods for welding operations
Optimize the performance of welding consumables
Support Plant Quality System
Active participation in the implementation & development of Environmental Quality Systems
Participate in commissioning new welding equipment
Qualifications
Community College Diploma in Welding Technology or Certified Weld Technician from a recognized body or
4 years related work experience in a welding manufacturing environment and willingness to attend college courses to gain journeyman certification.
PLC Programming experience using Allen Bradley or Omron PLC
Strong organizational and communication skills
Must be a highly motivated, service and team-oriented individual with an attention to detail
Enthusiasm for challenge and new initiatives are prerequisites
Strong analytical and Troubleshooting ability is required
Strong decision making and problem solving skills
Benefits
Medical, dental, prescription, vision, life and disability insurance; and a flexible spending account
401(k) retirement savings plan with company match
Extensive safety training, new hire orientation, continuous learning and development programs and tuition reimbursement
Paid holidays and vacation time

What do our employees have to say?
It engages you professionally, and provides learning opportunities.
Lots of growth opportunity.
The companys young enough to be exciting, but old enough to be stable.
Not just a joba great place to work!

Flex-N-Gate is an equal opportunity employer. EOE/Minorities/Females/Veterans/Disabled.
#NoCB
6517048